Competitions Register 1929-1931
This clipping reports on the Guildford Alliance held at West Hill on November 23rd 1930. Leading scores by the professionals were A Perry (Leatherhead) 72, F. Hedges (West Byfleet) 74 and V.S. Robertson (West Hill) 75.
Gold Vase 1931
Three newspaper accounts of Willie Murray's victory in May 1931 in the Golf Illustrated Gold Vase played at West Hill. Murray shot 75 and 72 to win by one shot from John Beck (Sundridge Park).
News of the World 1931
This clipping from the Times reports on qualifying for the News of the World tournament, the southern section of which was held at West Hill over two days in September 1931. The leading score was made by A.G. Havers (Sandy Lodge) 69+67=136. Also taking part were Henry Cotton (139) and Alf Padgham (140).
The Star 1931
The finals of the 1931 "The Star" Men's London Golf Tournament were played at West Hill with Aldershot Command coming out as winners. The report tells of stymies and cannons deciding key holes.
Surrey Open 1932
The Surrey Open Championship was played at West Hill on October 19th 1932. This clipping is a newspaper report of the championship which was won by F Robson (Addington Palace) with a score of 144 .
Father & Sons 1933
The 1933 winners, C.D.Harris and his son J.D.Harris who defeated F.A.Langley and J.D.A.Langley by 3&2 on April 21st 1933.
Father & Sons 1934
A full account of the tournament in three different clippings. The winners were A.S. Gibbs and A.W. Gibbs who defeated Major T. South and T.H. South by 3 and 2.
Kelso Hamilton Trophy Winners 1985
Winners Mike Willgoose and Donald Dunne with captain Mike Wescott-White. The Kelso Hamilton is a Surrey County knock-out better ball competition.
President's Cup 1988
Photographs of the conclusion of the final on the 19th hole. Rob Gent and Peter Robinson made birdie to defeat Roger Wood and Alastair Lawson.
John Ling Salver Winners 2014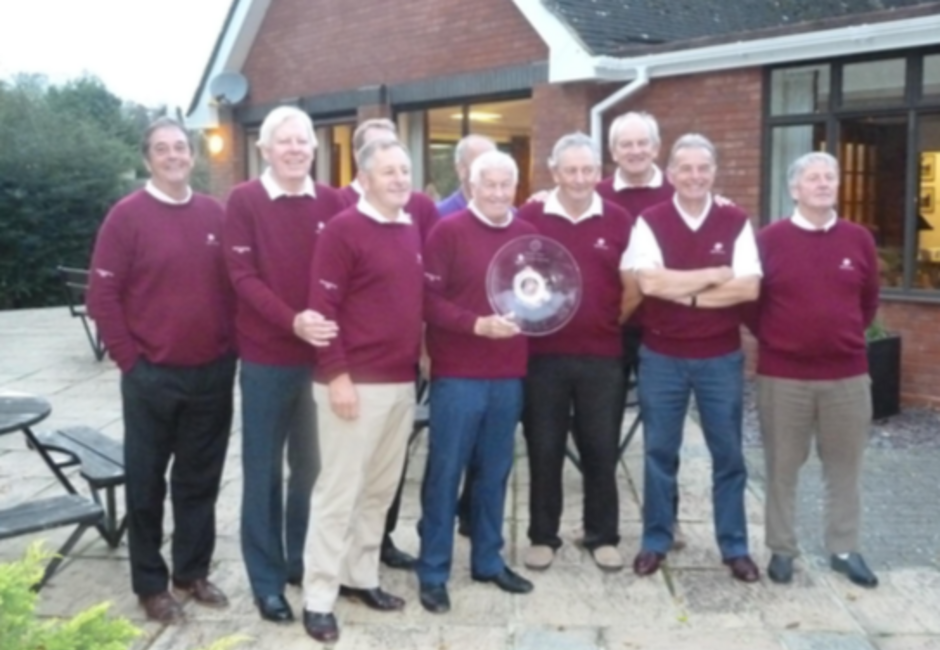 Team captain John Watts with the winning team at Puttenham GC. The Salver is played for by those teams eliminated in the first round of this 4 ball better ball over 55s competition.