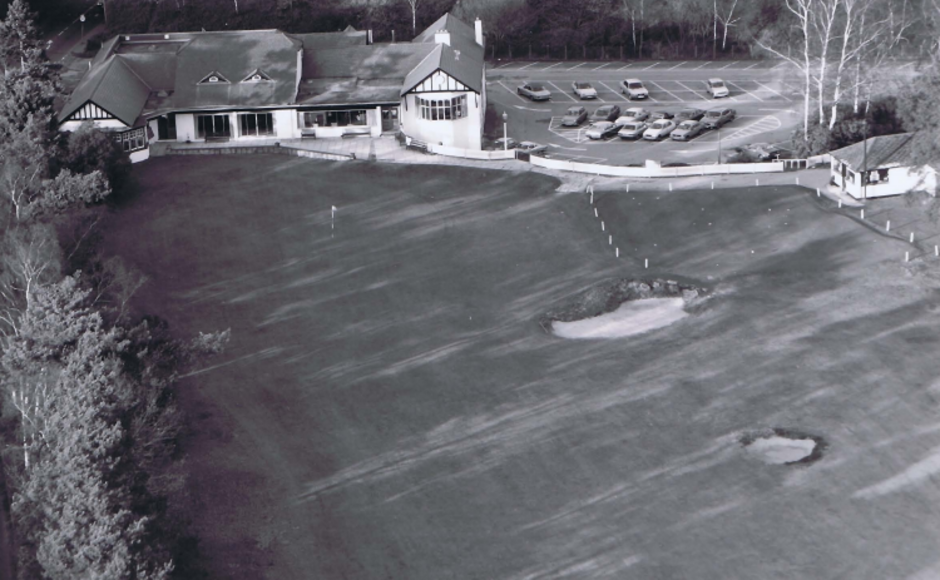 West Hill on its 75th anniversary in 1984
Part 1
Includes photos of Sir Charles Tennant and various members of the Lubbock family.
Part 2
Includes G Lubbock obituary, photos of course construction and article about Cuthbert Butchart.
Part 3
Selection of photographs of club secretaries and professionals. Also has bunker refurbishment plan from 1999.

Part 4
Action photographs of members and others mainly from the 1930s.




Part 5
Photographs from 30s through to the 80s including club presidents.
Part 6
Photographs and memorabilia from the Trust House Forte Seniors PGA tournament held at West Hill in 1989.

Part 7
More on the Trust House Forte and club honours boards from 2000.






Wartime at West Hill
A report in the Woking News and Mail of a plane crash on the course in 1941.
This clipping reports on a chicken coup on the course as part of the Dig for Victory initiative.
The Lubbocks
A couple of photographs are presented here of the founder's grandchildren who provided some of the archive material from their grandparents' papers. These photos were taken in 2009.
Memories
Here we aim to provide memories from members of West Hill to add a personal touch to our historical records. If any member has an anecdote or memory to add, please contact the club.
Peter Baigent has a number of stories about West Hill such as the time that the greenkeeper lived on the course in a hut in the woods between the 6th and 8th fairways. Peter was a founding member of the artisans and helped build their clubhouse.
Tony Heather recalls coming to West Hill in 1955 to watch the final of the Surrey Amateur Championship won by J.R. Thornhill of Walton Heath who defeated Doug Sewell, the defending champion, in the final.
Club Records
This page is only accessible to club members as it contains various confidential documents mainly concerning the setting up of the limited company to run the club and the purchase of the course freehold. It also includes club byelaws from 1967 and club accounts from 1959 – 1977. CLICK HERE IF YOU ARE LOGGED IN TO THE WEBSITE